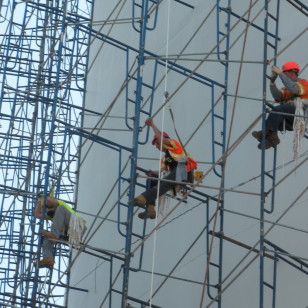 The project "Build up Skills FORCE"
The project is aimed at increasing energy efficiency of building. To achieve this aim two continuing education programmes for increasing knowledge and skills of workers in the building sector will be elaborated and implemented from 2013 until 2016. Riga Planning Region is the lead partner of the project and it is implemented involving seven consortium partners: Latvian Association of Civil Engineers; "Latvian Environmental Investment Fund" Ltd, State Service of Education Quality and administrations of four regions: Riga, Vidzeme, Kurzeme and Zemgale. Vocational and professional education establishments will implement the elaborated programmes in five regions in Latvia. Project is co-financed by EU Intelligent Energy Europe Programme.
On behalf of the project applicant we developed and submitted the project proposal that included: definition of the project concept, elaboration of the project, outline content description and budget, management and coordination plan, risk elimination and prevention plan, preparation of necessary supporting documents.