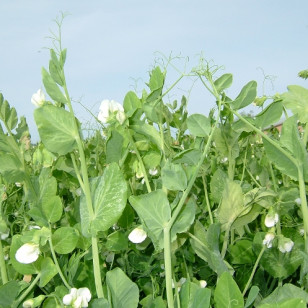 The project "Enhancing of legumes growing in Europe through sustainable cropping for protein supply for food and feed"
19 partners – research institutions and companies from 10 European countries will carry research aimed to explore the Leguminous genetic resources, using recent technologies in order to increase their sustainable production and multipurpose use in a changing climate, ensuring new varieties and new food and feed products, opening the production area and thus turning EU more competitive and sustainable. The project is financed from the EU 7th Framework Programme for Research and Technological Development (FP 7) and is being coordinated by Universidade de Trás-os-Montes e Alto Douro (Portugal). Four project partners participate in the project from Latvia: Latvia Agriculture University, State Priekuli Plant Breeding Institute, "Pure Horticultural Research Centre" Ltd. and "Bioefekts" Ltd.
On behalf of the applicant we developed and submitted the project proposal: ensured communication with all project partners, developed project framework, management and coordination plan, risk assessment, budget, prepared necessary supporting documents, registered the project and project partners in the online project submission portal.