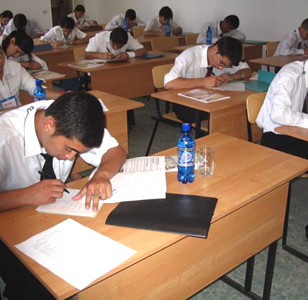 The project "Modernisation of higher education in the area of food quality and safety in Tajikistan"
Implementation of the project was started in December 2013. Within the framework of the project the master study programme in food quality and safety will be developed and implemented in Tajikistan. The project involves universities from Tajikistan, Latvia, Lithuania and Slovakia, and the Ministry of Education of the Republic of Tajikistan. The Lead partner of the project is Latvia Agriculture University. The project is funded from EU TEMPUS programme for the development of the higher education in the partner countries from Eastern Europe, Central Asia, the Western Balkan and Mediterranean regions. This is already the third project supported from TEMPUS IV programme lead by the higher education establishment from Latvia.
On behalf of the project applicant we developed and submitted the project proposal that included: definition of the project concept, attraction of the partners, elaboration of the project outline, budget, content description, management and coordination plan, risk elimination and prevention plan, preparation of necessary supporting documents.